Combustible cladding
Did you know that aluminium composite panels (ACP) were invented in Germany in the 1960s for use as a bed frame?  After nearly 60 years of ACP use, controversy has sparked world-wide.  The Grenfell Tower catastrophe in the United Kingdom and the Lacrosse Tower fires in Melbourne have brought ACP into the forefront of international building safety regulation.  It is unsurprising, given that some ACP products are as flammable as kerosene.
Certain aluminium composite panels are now banned for use in New South Wales and other jurisdictions throughout Australia.
The legislative framework that has emerged from the ashes of the combustible cladding crisis in New South Wales spans many sectors.  Regulatory reform was not isolated to one single body of legislation.  Government's response has been swift, which has produced a regulatory landscape that is foreign to many.
This guide is intended to assist builders, developers, owners corporations and construction lawyers to navigate the complex web of legislation governing combustible cladding in New South Wales.
A guide to ACP laws in NSW 2019
Click here for a PDF copy of the Guide to ACP Laws in NSW 2019 which is reproduced below.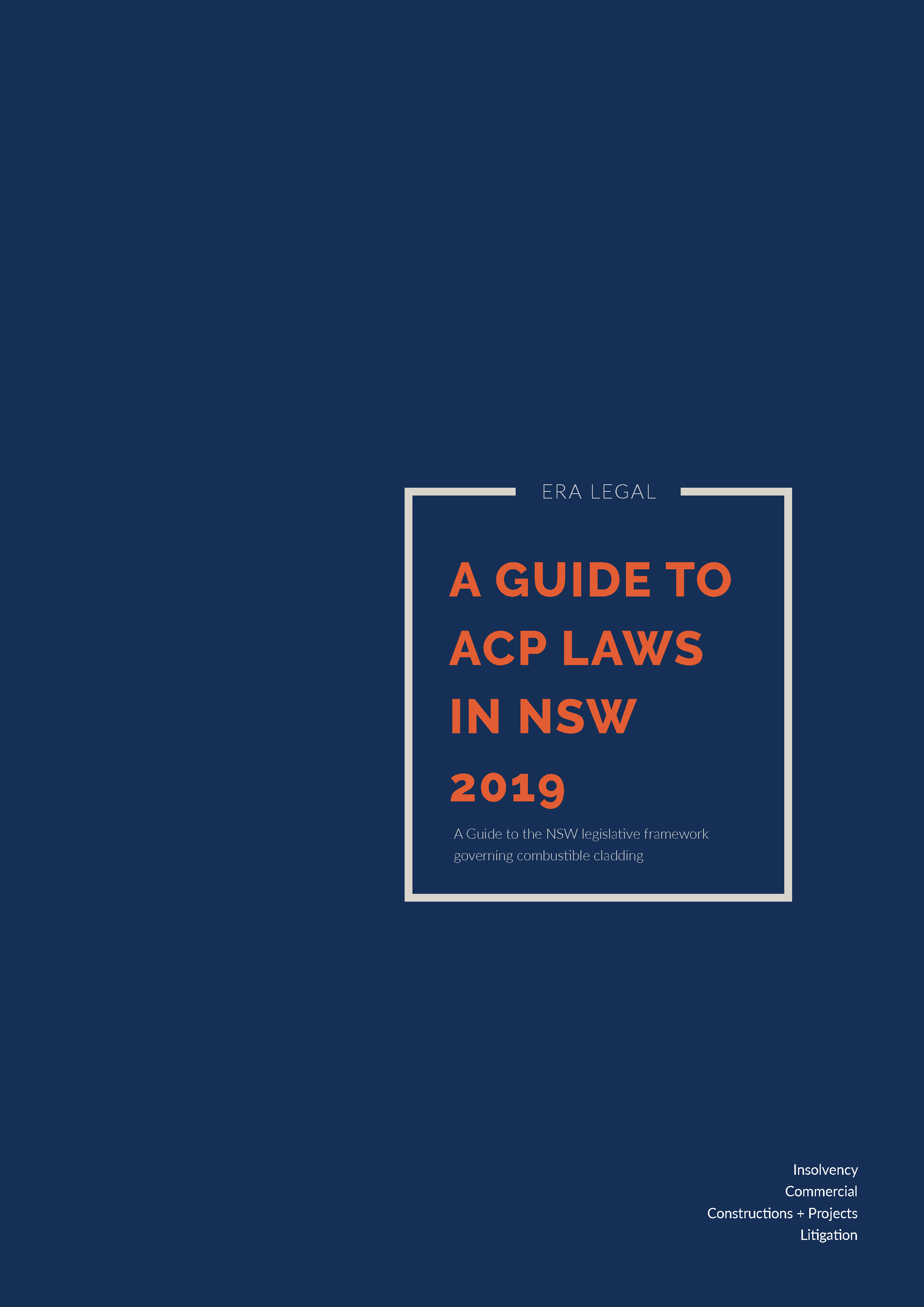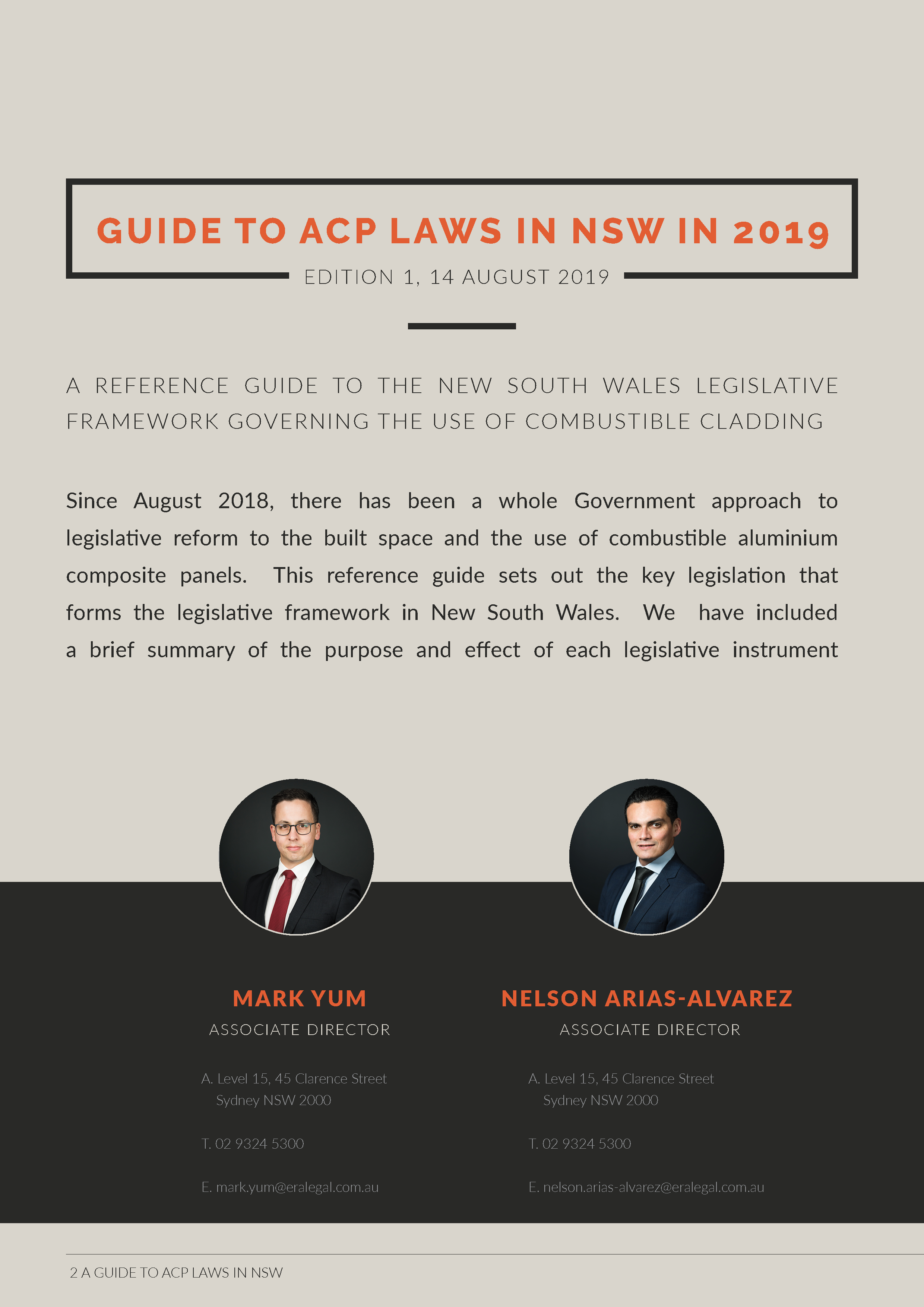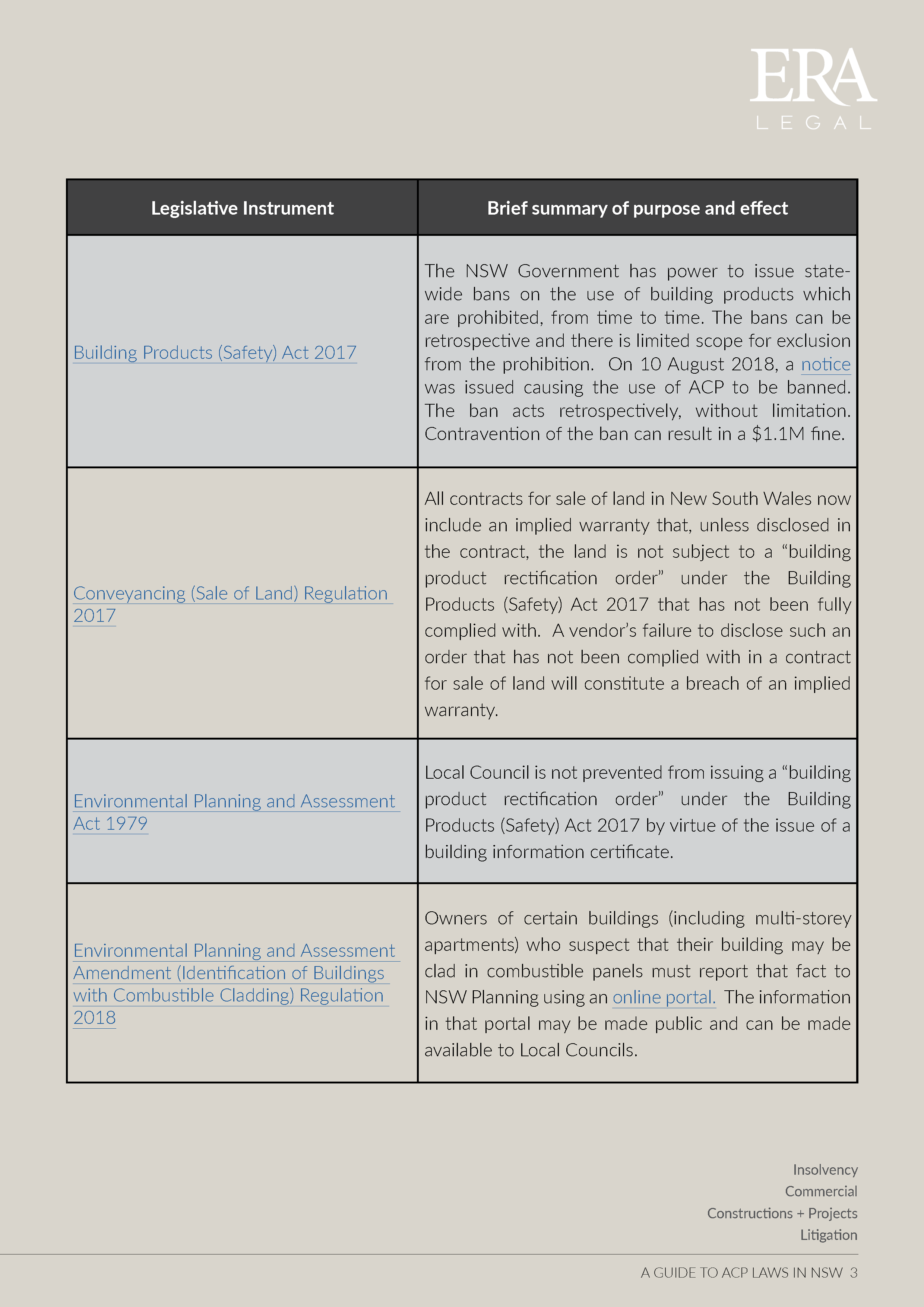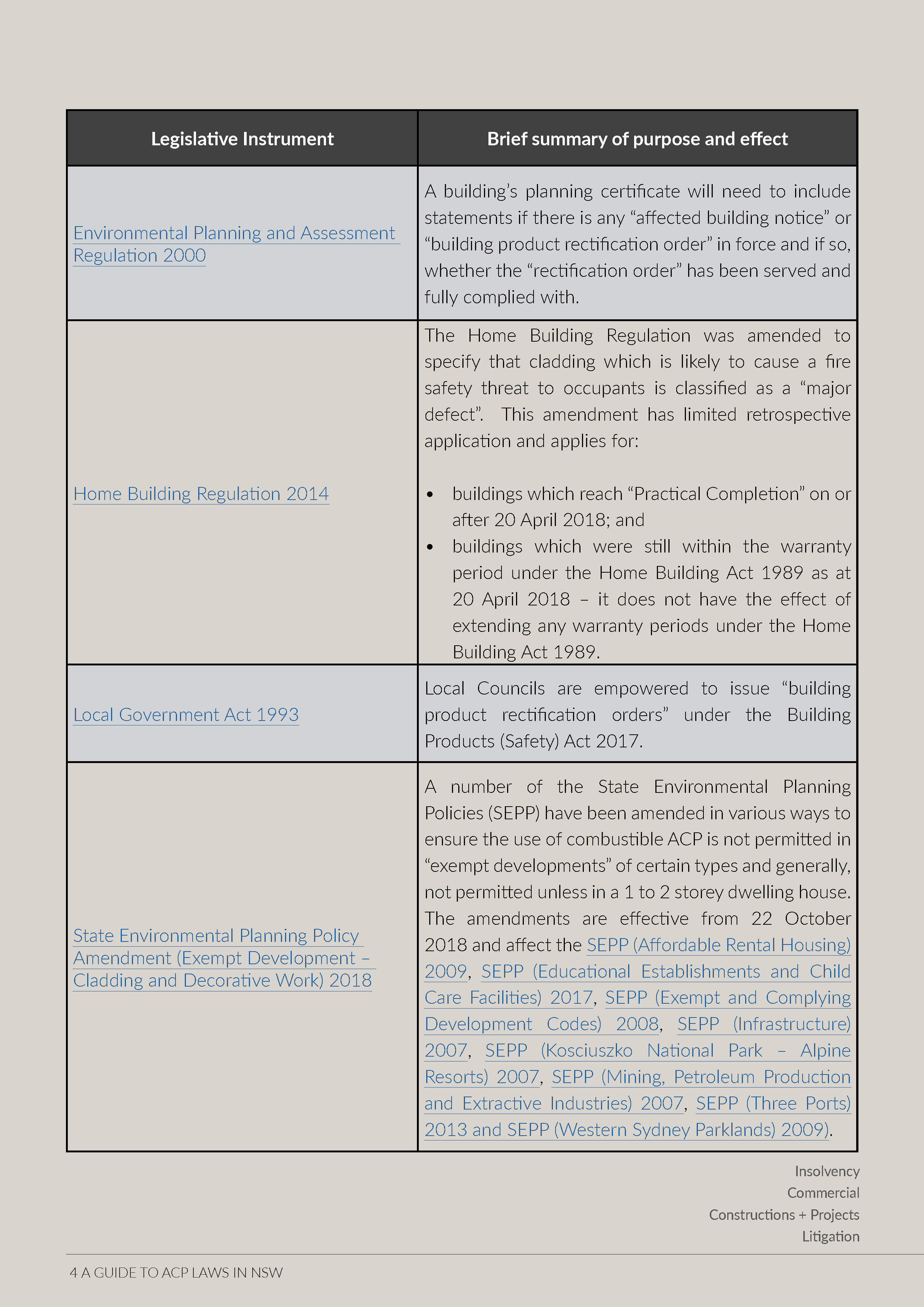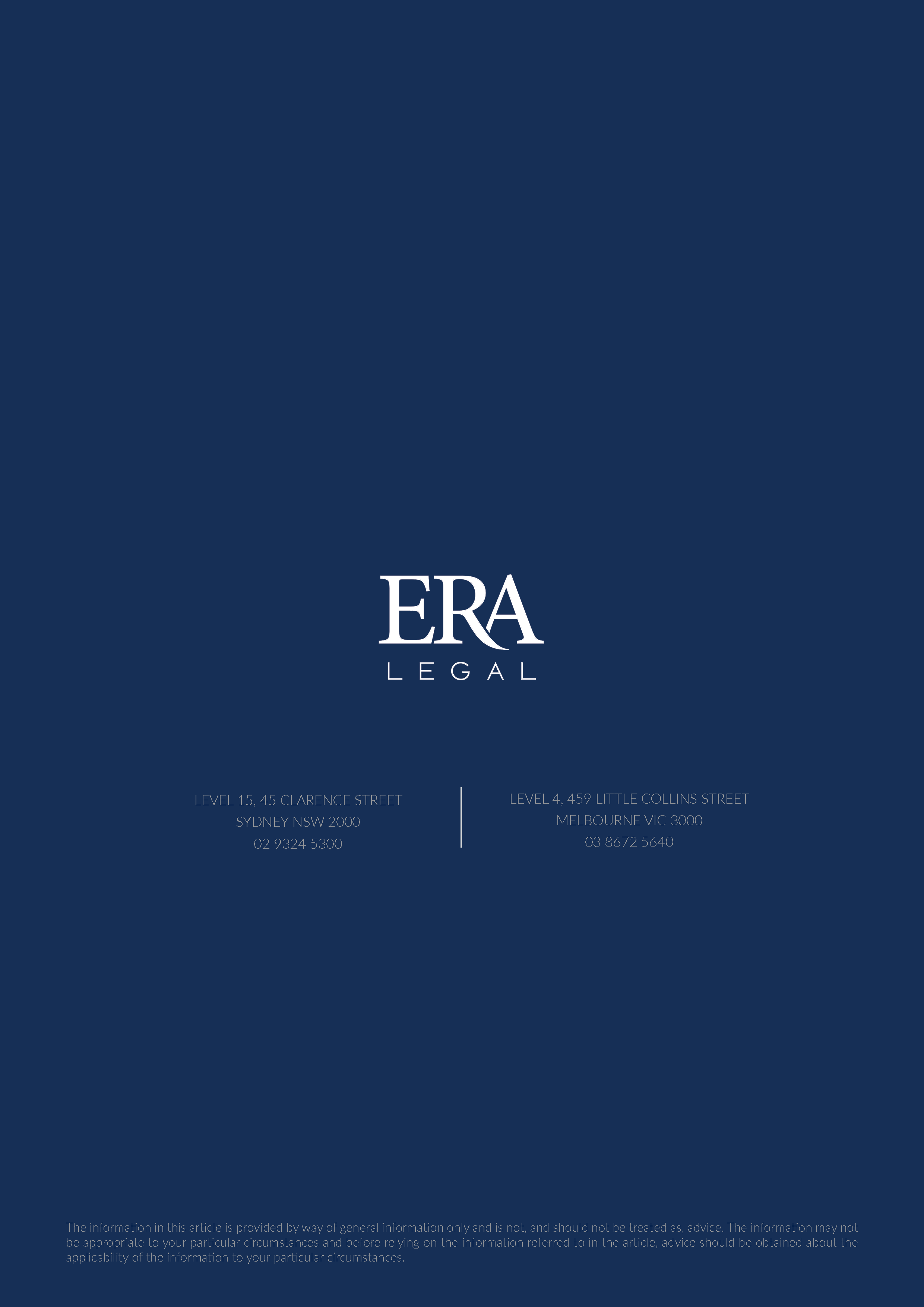 Enquiries
If you have any questions please contact Mark Yum or Nelson Arias-Alvarez on (02) 9324 5300, on construction@eralegal.com.au or get in touch online (below).