In Mastronardo v Commonwealth Bank of Australia Limited [2019] FCAFC 127 the Full Court of the Federal Court of Australia recently provided some insight into the formalities of issuing bankruptcy notices.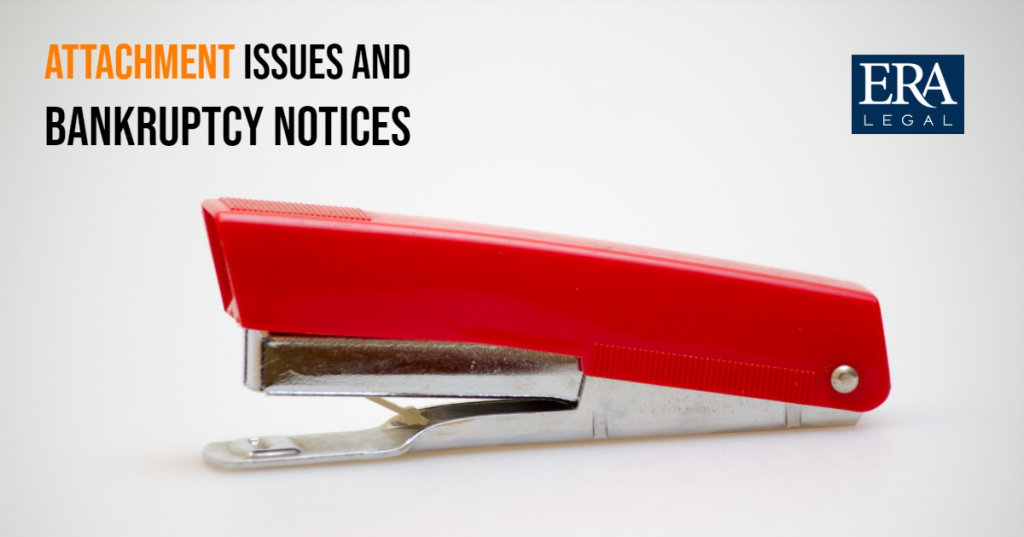 Mr and Mrs Mastronardo were each served with bankruptcy notices by the Commonwealth Bank of Australia. The Mastronados did not contend service was defective, nor did they mount any argument that the judgment relied upon had not been served with the relevant notices. Rather, the Mastronados each argued that the bankruptcy notices were a nullity as the final judgments upon which the bankruptcy notices were issued were not attached to the bankruptcy notice at the time of being issued by the Official Receiver.
In this regard, the Mastronados relied upon the wording of the prescribed Form 1 bankruptcy notice that the claim the subject of the notice be identified by reference to "the amount as per the attached final judgment…"  to argue that the final judgment was not attached to the bankruptcy notices issued by the Official Receiver to he Commonwealth Bank of Australia (for service on the Mastronados).
The argument was not accepted by Griffiths J sitting at first instance. The Mastronardos appealed.
The argument that a final judgment needed to be "attached" to the bankruptcy notice when issued by the Official Receiver was also rejected on appeal for the following reasons:
The Court provided the following summary in respect to the argument advanced by the appellants:
"Reliance upon dictionary definitions of the term "attach", with respect, merely provide assistance but not answers. That is principally because the use of language in the context of electronic communications has, perhaps, outstripped the commonly understood meaning of words employed in a non-computer era." 
The Court dismissed the appeal, ordering the Mastronados to pay the bank's costs of the appeal.
If you have any questions, please contact us on (02) 9324 5300 or online (below).